How to build confidence through swimsuits?
A lot of times insecurity and lack of confidence comes from feeling inside,but if you want to get your confidence back through swimwear,you need to have a positive mindset and focus on staying confident.Of course,those insecurities and lack of confidence won't necessarily stop you from enjoying your time at the beach or pool.
1.Identify your body type
First of all, we need to distinguish which body type we belong to,different body types need to build up the level of confidence is not the same.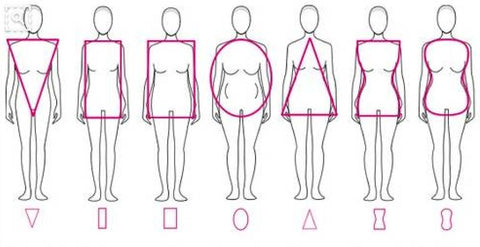 If you belong to a tall body,in fact,you do not need to build confidence through the swimsuit,no matter what type of swim suits you can manage.
But if you are more bloated,you need to know which part you are more confident in:
    If you think your collarbone looks good,wear a bathsuit with crossover straps in the front.This type of swimsuit will accentuate your sternum (upper part of your breastbone).
   If your legs are what you feel most confident about,choose a high cut bathing suit (one piece swimsuit). It can accentuate your legs better.
   Try a "modestkini" that covers up most of your body if you feel most confident wearing modest clothing.
2.Swim cover-up
If you think a swimsuit may still not make you so confident,you can try adding a swim cover-up.A swim cover-up is a quick and stylish garment that can easily be worn around other people in a swimwear,wrapping up that body you feel you don't feel confident in.
If you are not confident about your hips or legs,then a swim cover-up can cover them up. 
3.Pick some suitable accessories to match
Don't underestimate these accessories,they can sometimes divert people's attention away from your swimsuit.You can try to choose a pair of sunglasses or beach shoes or floppy sun hat with your swimsuit with,these collocation will let you "add points"!
4.Maintain a good mindset
Building confidence has a lot to do with your own mindset.If you do not face yourself squarely,not confident,then no matter how good you wear,more expensive girls swimsuits will not help.Only your own heart on their own confidence,how others do not like your body shape does not matter,these can be through the above-mentioned methods to build confidence through the swimsuit.