Choosing the Best Leotards to Go to Gymnastics Class
The main function of a gymnastics leotard is to make the wearer's attire simple and sharp and to facilitate the completion of various prescribed movements. Gymnastics clothes have been popular among women who practice dance and gymnastics because of their good fit, which can outline a woman's chiseled figure, and because of the high fork in the lower part of the leotard, which can make the legs more slender. But there is a difference between dance leotards and gymnastics outfits.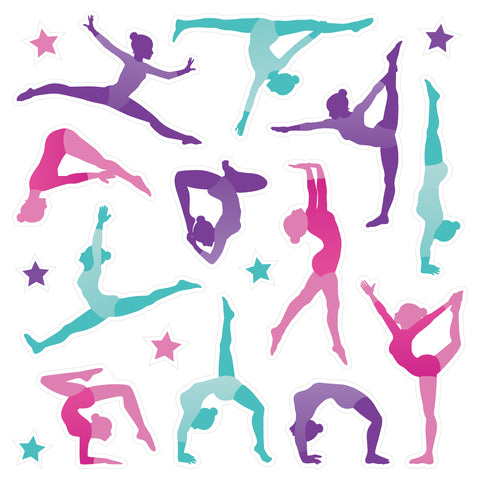 What Are Dance Leotards?
The many types of dance also determine the diversity of dance gymnastics leotards. Most of the market is divided into dance leotards, ballet leotards, and gymnastics leotards, so let's start with dance leotards to eliminate confusion. So for the dance leotards, it is all about style and design. Some institutions specify a dress code to reduce the students' confusion regarding which design to choose.
Gymnastics leotards are available in two styles.
1.Sleeveless: The undershirt has a 2 to 3-inch wide shoulder strap and the gymnastics leotard has a neckline near the collarbone. Due to the strict nature of tumbling, gymnastics leotards require wider straps to hold up.
2.Long Sleeve: Long sleeve leotards not only keep you warm but also help protect your skin from falling off the apparatus
Similarities
Gymnastics leotard designs are often bright, with rhinestones or glitter, and are made primarily of nylon, velvet, spandex, or polyester in a soft, comfortable fabric with a classic bra-friendly scoop neckline. Gymnastic leotards tend to have more unique pattern designs than dance leotard designs. Gymnastics leotards are more likely to allow every gymnast to shine through training and competition
There is a difference between ballet and dance leotards, most of the time, when people buy ballet leotards, they end up with a dance leotard, mainly because of the look of the leotard.
Ballet tights are made of cotton, look simple, and are cheap, which makes a lot of people buy them thinking it's no-frills dance tights. When other people buy shiny dance tights, they mistake them for fancy ballet tights. The main difference between dance tights, gymnastics tights, and ballet tights is that ballet tights have a more strict and uniform dress code. On the other hand, the remaining two types are more of a personal style statement.
WHAT SHOULD TODDLER And Young GYMNASTS WEAR TO GYMNASTICS CLASS?
Before you enroll your child in a gymnastics class, you should learn about the types of gymnastics apparel and choose the right one for her. Depending on the age and gender of your gymnast, they may wear different clothes for gymnastics classes. However, most girls will wear tight-fitting leotards. We will go over what gymnasts wear for each age group. There are plenty of options when it comes to buying girls' gymnastics leotards. Choose from versatile leotards in sizes to fit toddler, little girl, and big girl sizes.
Gymnastics leotards
When choosing a gymnastics leotard for young children, you need to consider that the gymnast's underwear or diapers hang out, then the bike leotard will be more suitable for gymnastics Leotard
Hair Pulled Back
You also want to make sure you pull your gymnast's hair out of their face. They can wear their hair in a ponytail, bun, braid, or any hairstyle where it isn't going to get in the way.
The most popular is the Leo gymnastics outfits, which are elastic, allowing their wearer comfort and freedom to move.
Girls' gymnastics leotards come in a variety of styles, they can be sleeveless or long-sleeved, high cut or with shorts attached, and skinny jumpsuits with shorts attached are also known as Biketards or unitards.