Some tips about World Gymnastics Championships Liverpool 2022
Why is Liverpool ?
The World Gymnastics Championships are coming in 2022. The Federation Of International Gymnastics (FIG) awarded the event to the UK following a successful bid between British Gymnastics, UK Sport and Liverpool City Council.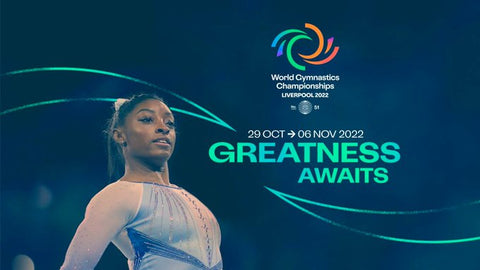 The most data
This will be the fourth time the World Gymnastics Championships have been held in the UK. M&S Bank Arena has also staged the British Gymnastics Championships regularly since 2011.
The competition will put world-class gymnastics on show in the lead up to the 2024 Olympics. Held at M&S Bank Arena in Liverpool from 29 October – 6 November 2022, more than 550 gymnasts from 75 countries are expected to compete.
Projects of the competition
The atmosphere is sure to be electric as athletes go head-to-head in displays of poise, power, precision and artistry over nine action-packed days. The competition schedule spans all disciplines and types of apparatus from vault, uneven bars, balance beam, floor, pommel horse, rings, parallel bars and horizontal bar.

Ambassadors
Tweddle was confirmed along with fellow Olympian Max Whitlock MBE, a double Olympic medallist and triple World Champion, as ambassadors for the World Gymnastics Championships 2022.
 "I'm immensely proud to be an ambassador for this event which is one of the most significant championships on the gymnastics calendar," said Whitlock, who is Britain's greatest ever gymnast. "I competed at the M&S Bank Arena in the National Championships in 2016. The atmosphere was incredible, and the crowd was amazing – to be now hosting the World Championships in the city is fantastic."
Host broadcaster
BBC has been announced as host broadcaster for the championships. The previous World Gymnastics Championships generated 643 broadcast hours to a worldwide audience of more than 664 million people. 
BBC Director of Sport, Barbara Slater, voiced her excitement with one year to go until the Championships is brought to the BBC:
"In a fantastic year of sport on the BBC, we are delighted to add another prestigious event that will connect a World Gymnastics Championships in Liverpool to the widest possible audience."
Beth Tweddle MBE, former World champion and WGC2022 ambassador added:
"The nation showed their support and love for gymnastics during the Tokyo 2020 Olympic Games so having the World Gymnastics Championships Liverpool 2022 next year will be really special, particularly as for many it will be the first time competing in front of a packed crowd since the pandemic began.